Time To Write!  How You Can Make Money from Writing.  Get Your Free Writers Market Guide for 2018!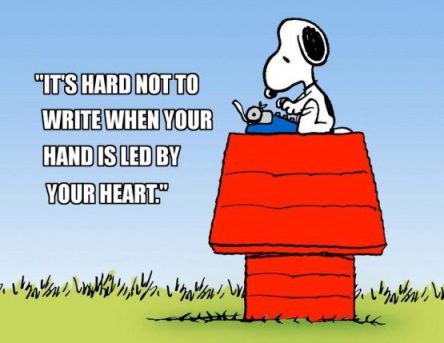 YOU know how it is. 
I was 11 when I wrote my first short story: early fanfiction I titled "TARZAN VS CLYDE BEATTY."  I knew even as my story spilled onto the paper that THIS is what I loved doing — writing.  I submitted stories to the popular magazines through my teens and just into my twenties I sold my first short story, a science fantasy yarn to IF Magazine that would be picked for a couple World's-Best-SF-Stories-of-the-Year book collections.
After that, I sold more stories commercially, some even published under my own name.
Needing to make a full-time living, I took the Holland College Culinary Course, got my journeyman trade papers and cooked in commercial kitchens.  A quick three decades later I found myself suddenly knocked out by RADS (Reactive Airways Dysfunction Syndrome) in the workplace.  Refused any compensation by my insurance company and provincial Worthless Comp, I knew it was time…
Time to write.
Full Time.
Even then there was an avid market for well-crafted online content.  And I found it.  Sold fact-checked articles to markets like eHow, Livestrong and Ask.com.  Was accepted by Demand Studios, where I found as many article assignments as I could handle.  On freelance writers' sites I found assignments for webpage online content.  Some of these were credited — most not.  Didn't matter, the checks cleared.
Today, the markets are still out there.  And here's why: as one editor told me, "In 2018, for all the changes, it's still all about Google Word Search."
Word Search.  And that's great news for those of us who work with words, eh?  And there are changes happening that mean even more good news for writers.
What does this mean for you?
Over the last year, Google has put less relevance in hyperlinks, backlinks (the reciprocal link strategy has totally collapsed), sitemaps and website age, to the point where, as one SEO guru told me: "2018  may see these elements lose all importance.  What Google will be demanding are search results that are real interpretations of a webpage's relevance, importance, popularity, readability, authority, accuracy and even integrity.  In this age of deceit and fake news, integrity may be the new Holy Grail of the top search engines like Google, Bing and Yahoo."
In fact, many marketers are already expanding their purchase of online articles and webpage content again, seeking quality, originality and veracity.  Keywords, SEO, good research and topical themes are hot again.  The Good Old Days are back!
Time To Write?  DOWNLOAD THIS FREE WRITER'S MARKET GUIDE For 2018…
"RECOMMENDED!"
Yes, if you're like a lot of writers, you've had the love of writing for as long as you can remember. Whether you wrote short stories as a child or have always dreamed of being a published author, it's probably always been something you hoped you could do for a living.
But when you realized that the chances of getting a book published were small or the job competition in journalism was fierce, it may have seemed a career as a writer was simply dream.
Well, writing for a living — a very good and comfortable living — doesn't need to be a dream.
"Writer Help Wanted!"
It's simply time to shift your thinking and upgrade your strategy because in today's virtual world, there are tremendous opportunities for writers to carve out their own opportunities, all from their writing skills.
It's not like taking a job in the real world, where you take what you can get. You can be selective when bringing your writing skills online because there really is a market for just about everything.
Q: "How can I make money from writing?"
A: Here are the Top 4 ways you can earn an income from writing:
Work as a freelancer and apply to the many thousands of job listings you can find online.
 Start your own writing business where you serve a clientele of people that you love to work with.
Create your own books and information products that you sell, building your loyal audience along the way.
Publish free content (think blogs, social media) and monetize it with offers for products you get paid for.
Which you decide will probably depend on your immediate needs, preferences and long term goals. Let's go through these options to see what might be best for you.
1 – Freelancing
There is no shortage of writing jobs online. You can find writing opportunities on topics you're interested in from sites like Upwork, Freelancer and other sites.
You can write articles, books, advertisements, blog posts and other forms of content that clients need. These are the perfect opportunities to start earning cash right away and to get started writing for money.
The only problem is this: not all listings are created equally.  You'll quickly find a lot of low paying jobs from companies who have unreasonable demands.  You have to be careful and do your homework in finding the right jobs.
You need to find a top writers' site that actually does a lot of this job sorting for their members and provides them with featured listings with the best writing jobs available out there.
Working with clients can also be a challenge because you are subject to their deadlines and demands. You will have to account for the time spent searching and applying for jobs because you aren't paid for that. But if you can pick up a job or two, you'll start seeing money coming in and if you do a good job, the client is likely to hire you again.
2 – Your Own Writing Business
While freelancing sites are great for getting your first jobs, if you plan to continue to write for clients, the next logical step is to start your own writing business.
Instead of just applying for random jobs, you decide what type of writing you do and what kind of client you work with. And your clients come to you, instead of you chasing down work constantly.
Running your own business offers the following benefits:
You get to determine your rates and have more control over deadlines and other details of projects.
You are able to attract your ideal client and work solely with people who are a pleasure to work for.
One of the best ways to get more business is through word of mouth and having your own business makes it easy for people to refer clients to you.
Setting up your own business isn't too complicated. All it takes is a website and you're ready to start finding clients and developing long term relationships with them.
3 – Books and Information Products
When you work for clients, it's essential to remember that you only get paid for the time you're working and that makes it difficult to scale that business or experience the freedom that comes with truly being your own boss.
So instead of serving clients, you become your own publisher.  You have unlimited earning potential because you're creating content once and selling it over and over again.
You can publish books on platforms like Amazon Kindle. Or you can create information products or ebooks and selling them from your own website.
The benefits of this are:
As mentioned, you create the content once and sell it over and over again.
You grow your own audience of buyers that you can continue to sell products to.
You create content on your own terms and aren't tied to client project specifications and deadlines.
If you've already got writing skills and interest in a topic, creating a product is quite simple and it doesn't cost a thing.
4 – Monetized Content
Just like publishing books and information products, monetized content allows you to be in complete control of the work you do.
Basically, you pick a niche topic an you create free content on blogs, offer a newsletter, post on social media and more. You attract an audience that is looking for content on the topics you write about and then you monetize that content.
You can monetize your content by:
Recommending products as an affiliate for other companies. The company provides you with a special referral link and when someone buys from that link, you earn a commission.
Displaying advertising on your website. You can sell ad spots or work with an ad network like Google Adsense, which pays you whenever someone clicks the links on your page.
 Create your own books and information products that you sell to the audience consuming your content.
A Couple Things to Keep in Mind
Where you start in your goal to earn from your writing is up to you, but keep these things in mind…
Pick One Approach to Focus On
Many writers try to balance trying to get clients and creating their own info products and that is a tough way to go. Often the products never get done or the client work suffers.
Instead, put your full effort into one thing and you'll see success more quickly. Eventually, you can start adding and adjusting as you see some success, but when you're brand new and just learning the ropes, doing more than one thing dilutes your success.
Be the Best at What You Do
If you're working with clients, always do your best work, meet your deadlines and avoid making excuses. Be prepared for constructive criticism and respond to it appropriately. If you have a new client, first impressions are critical, so do everything you can to ensure their experience with you is flawless. A new client is potentially a repeat client that can earn you a lot of money over time, so make the best impression possible.
If you're venturing out on your own, creating your own products or publishing content yourself, always think of how you can serve your audience best and do what you can to do deliver that. Check out what other people are doing in your niche and work to stand out from the crowd to grow a loyal audience.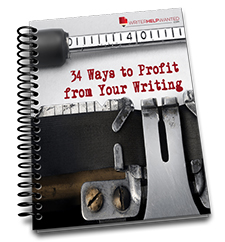 What to Do Next: DOWNLOAD THIS FREE WRITERS MARKET GUIDE…
If you're ready to start brainstorming on the writing markets you might explore, here's a FREE Writer's Guide called "34 WAYS TO PROFIT FROM YOUR WRITING"
CLICK HERE To Get Your FREE COPY ==>> 34 WAYS TO PROFIT FROM YOUR WRITING
"WORKED FOR ME WHEN I NEEDED IT!" – Brian Alan Burhoe
To Learn More About My Published Works, Go To Life & Works of Brian Alan Burhoe – All About Us & More
Title: Time To Write: How Can I Make Money from Writing? Free Writers Guide
Description: Writer Help Wanted.  How To Make Money From Writing
Keywords: aspiring author, book review, Brian Alan Burhoe, creative writing, freelancing, Free Writers Guide, free writer's guide, make 2018 your year, make money, make money from writing, self-publishing, struggling writer, write ebooks, writer help wanted, writer's guide, writing a book, writing markets
DID YOU LIKE THIS WRITING ARTICLE?  IF SO, PLEASE TELL YOUR FRIENDS.
ARE YOU ON TWITTER?  SURE WOULD LUV A TWEET!