Canada's National Bird: Grey Jay, Whiskey Jack – Loon?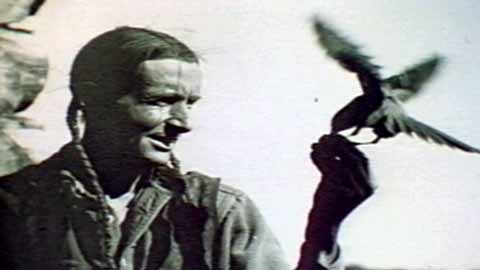 You've probably read the reports:
"When news broke that Canadian Geographic had picked the diminutive Grey Jay, also called the Whisky Jack, as its nomination for Canada's official National Bird, it touched off a cacophony of tweets."
Well, yes, it was a surprise for those of us who care about such things, eh?
And care we should.  Canadian Culture has been under siege since the 1920's.  Our enemies have always understood the most basic of facts: destroy a nation's culture and you destroy that nation. [1]
And our animals are our national totems.  They tell us and they tell the others who we are.  National animals reflect our Sacred Culture.  National animals reveal our souls…
I've written elsewhere that I agree that Canada's National Animal should be rebranded from the Beaver to the Polar Bear. [2]
But I'd always thought that our national bird was the Loon.  Other choices may have been the Canada Goose or Snowy Owl.  Ravens are almost worldwide, but I love the dark eyed Raven.  Much surprised when Canadian Geographic announced it should be the Whiskey Jack (aka Canada Jay or Grey Jay).
Not that I didn't know about the Whiskey Jacks.  Grey Owl had told me about the notorious wilderness companions/tricksters/camp robbers.  The adventurous birds had eaten out of his hand.  And I believe I have seen and heard them in my boyhood New Brunswick forests.
These birds had accompanied hunting parties, explorers, trappers, canoeists from earliest days in the Canadian wilderness.  The black headed jays were always there for a food hand-out.  A bother to some — a welcome companion to others.  Whiskey Jacks are part of our mythology.
I still think of the Loon first.  I've heard them calling across lone Canadian lakes.  What true Canadian hasn't?  Their call always brings back fragments of my fave boyhood poem, Scott's UNNAMED LAKE: "It sleeps among the thousand hills where no man ever trod, and only nature's music fills the silences of God."
But I could accept the Whiskey Jack, I guess.
Dipping into TALES FROM AN EMPTY CABIN, I listened again to my friend Grey Owl, who had first told me of the Whiskey Jacks, "those companionable, impertinent grey brigands who appear, soundlessly like ghosts from nowhere, at the first stroke of an axe or first wisp of smoke from a camp fire.
"They contrive to make themselves welcome by an ingratiating amiability that may, or may not, be counterfeit.  Their antics are amusing and they provide considerable light entertainment at times that might otherwise be dull.  A man feels that their companionship at a lonely camp fire is worth a few scraps of bannock or meat…
"Gourmands and thieves they undoubtedly are, but they are cheerful, good-natured pirates and good company withal, and these engaging rascals have a pleasant, plaintive little ditty that they sing, as if to please the hearer, but which I gravely suspect is but a siren song used only to charm contributions from reluctant prospects."
Grey Owl has spoken on the subject.
– Brian Alan Burhoe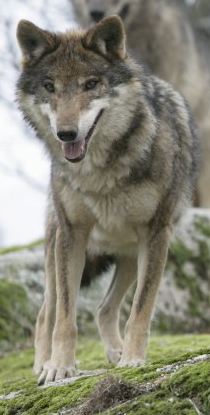 Do you love wild animal tales?
IF SO, YOU'LL LUV "WOLFBLOOD" — MY MOST POPULAR ANIMAL STORY:
"I JUST READ WOLFBLOOD AGAIN FOR GOOD MEASURE. ONE FOR ANY WOLF LOVER. ENJOYED IT BUT WISH IT WAS A FULL LENGTH NOVEL." – Gina Chronowicz @ginachron
"THIS WAS A GREAT SHORT STORY. MORE PLEASE!" Make It Beautiful @Create4Ever
WOLFBLOOD, a Northwestern yarn in the Jack London Tradition, FREE to Read ==> CLICK HERE  WOLFBLOOD: A Wild Wolf, A Half-Wild Husky & A Wily Old Trapper
[1] "Canadian Culture has been under siege since the 1920's…" Canuck Movies – Mounties, Nell Shipman & the Canadian Spirit
[2] "Canada's National Animal should be rebranded from the Beaver to the Polar Bear…"   What is Canada's National Animal? The Polar Bear!
Keywords: animal story, Canada's National Bird, Canada's National Animal, Gray Jay, Grey Jay, Grey Owl, Loon, polar bear
DID YOU LIKE THIS POST?
IF SO, PLEASE TELL YOUR FRIENDS!
ON TWITTER? WOULD LUV A RETWEET!