Miranda Lambert's MuttNation Foundation Partners with Petmate To "Save A Mutt" This Holiday Season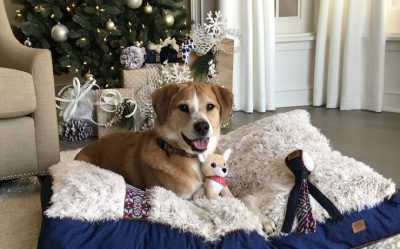 Country singer Miranda Lambert has always supported animal rescue.
The singer of such hits as "The House That Built Me," "Mama's Broken Heart," and (her song from her ACM Album of the Year "The Weight of These Wings") "Tin Man" continues to spend as much time helping animals as her busy career allows.
She may have sung "By the way there, Mr Tin Man, if you don't mind the scars, you give me your armor and you can have my heart," but Miranda admits that homeless dogs "just love you unconditionally and know that you saved them and gave them a better life."
Oh oh, Blake, is she saying that dogs (and a lot of other animals) are more loving and loyal than many humans?  Actually, we're hearing that sentiment a lot, lately.  May have said it ourselves…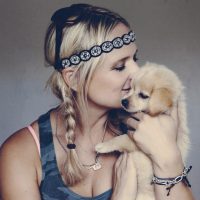 Miranda's love for animals expresses who she "really is." While volunteering at local shelters, she adopted her first puppy Delilah as a companion when she started touring.
Since then, she's adopted dogs called Waylon, Bellamy, Cher, Delta Dawn, Jessi and Black Betty – "and counting!"
To help shine the spotlight on rescue animals and shelters, Miranda and her mom Bev Lambert founded MuttNation Foundation in 2009 to ensure that "as many dogs as possible would have a safe and happy place to call home." [1]
It became Miranda's mission to "promote and facilitate the adoption of shelter pets, encourage spay and neuter for all pets, and educate the public about the importance and beneficial impact of these actions."
Texas-born Miranda was completing the European stretch of her "Highway Vagabond" tour when Hurricane Harvey slammed into her home state. She — like so many others — watched helplessly from afar as the Category 4 storm decimated parts of her beloved Texas.
Ever the animal advocate, the singer took action as soon as she got home, mobilizing volunteers and employees from her dog rescue foundation, MuttNation, to assist shelters in the Houston area, moving dogs who were currently in the shelters to make room for those displaced by the storm.
"There were so many moments that moved me to tears," Miranda said.  "One of them happened when we were moving dogs out of one of the shelters and people kept coming in with dogs in their arms saying, 'This dog was in my yard, it's not mine.'  The poor dogs were scared to death.  But at the same time, a lot of people stopped by to bring dog food, water and snacks — for the dogs and for the volunteers too!"
With Christmas coming, Miranda has explained, "All my life I have felt such a yearning to find homes for them. I couldn't be more thrilled about all the hard work and accomplishments of MuttNation this year and cannot wait to see the difference we can make throughout this holiday season,"
In this season of giving, MuttNation underscores its commitment to "animal rescue in a consolidated effort to engage with pet lovers at all levels."
Miranda's — and MuttNation's — story is a wondrous story of love and caring.
– Brian Alan Burhoe
Did you like this Animal Rescue Post?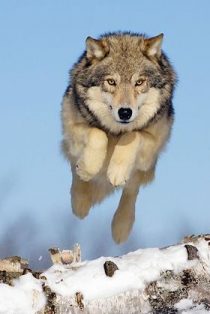 IF SO, YOU MIGHT WANT TO READ WOLFBLOOD — MY MOST POPULAR ANIMAL STORY:
"I JUST READ WOLFBLOOD AGAIN FOR GOOD MEASURE.  ONE FOR ANY WOLF LOVER.  ENJOYED IT BUT WISH IT WAS A FULL LENGTH NOVEL." – Gina Chronowicz @ginachron
"GREAT SHORT STORY!  DOES REMIND ME OF CALL OF THE WILD, WHITE FANG…" – Evelyn @evelyn_m_k
A "warmhearted, truthful, captivating tale" in the Jack London Tradition of a lone Gray Wolf and it's longing for it's place in the Great Northwoods.  FREE TO READ ==>  WOLFBLOOD: A Wild Wolf, A Half-Wild Husky & A Wily Old Trapper
[1] MuttNation Foundation was founded in 2009 to "improve the lives of shelter pets." Miranda and her mom Bev Lambert were not looking to start another business — they were "hoping to build a network of like-minded dog lovers who were passionate about making a difference in an animal's life and placing homeless dogs in forever homes."
In addition to rescue and adoption programs, pet lovers can shop MuttNation to help save a mutt. The MuttNation collection from Petmate®, the worldwide provider of fun, trusted, quality products to enhance the lives of pets and their families, offers pet lovers a wonderful opportunity to give back to the rescue community while giving love to their own special four-legged family members. All of Miranda's proceeds from the MuttNation pet collection go directly to MuttNation Foundation — muttnation.com.
"We proudly share Miranda's commitment to rescue and adoption efforts," says Chris Wilson, Petmate's executive vice president of marketing and new product development. "That commitment has been at the root of our company's culture since our inception more than fifty years ago. Our partnership with MuttNation and the development of this wonderful collection of products designed with dogs' well-being in mind, helps us all support the important work of MuttNation." For more information, visit petmate.com.
Country Singer Miranda Lambert Asks Us To Save A Mutt This Season
Source: Civilized Bears, MuttNation & PRNewswire
Keywords: animal rescue, animal welfare, dogs, Bev Lambert, homeless dogs, local shelters, Miranda Lambert, Miranda Lambert 2018, MuttNation, Save a Mutt, Tin Man, Tin Man meaning
DID YOU ENJOY THIS POST?  IF SO, PLEASE TELL YOUR FRIENDS.
ARE YOU ON TWITTER?  SURE WOULD APPRECIATE A TWEET!