Transformers Actor Josh Duhamel's New Video Campaign to Battle Illegal Wildlife Products Trade!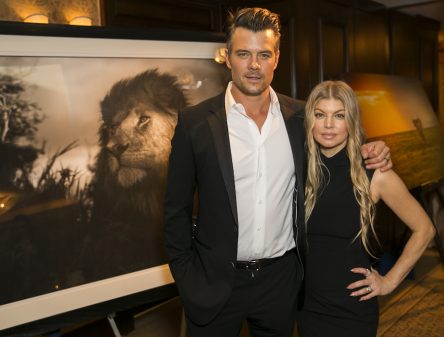 "ILLEGALLY TRADED!  Bringing Tortoiseshell items home is against the law and harms sea turtles."  Josh Duhamel
It's not new news. The selling of body parts from endangered species is a sickening, immoral act by greedy no-names. And those no-names wouldn't be making a penny — not one single bloody copper cent — if men and women with money weren't BUYING THEM!
Getting that message out has become the most essential element in saving all those wonderful, beautiful wild animals.
And now Josh Duhamel, who got his acting start in ALL MY CHILDREN then went on to star as Danny McCoy on NBC's LAS VEGAS and the popular TRANSFORMERS movies, has entered the battle.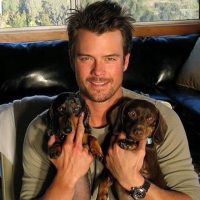 Of French-Canadian and Viking descent and born in North Dakota, Josh grew up in the wild Northwest. He's always loved animals (hence all those photos with dogs).
He's a natural choice to be the front man in the latest campaign from WildAid to get out the Endangered Wildlife message: "When the buying stops, the killing can too!"
The launch party of WildAid's campaign was attended by a number of pro-wildlife celebrities, including Josh's wife, singer Stacy Ann Ferguson.  Better known by her stage name "Fergie" of The Black Eyed Peas, Stacy has supported Josh's pro-animal endeavours.
The Endangered Species List includes the African elephant, Asian elephant, Bengal tiger, Greater One-Horned Rhino, Javan Rhino, Malayan tiger, mountain gorrila, orangutan, polar bear, red panda, sea turtle, snow leopard, timber wolf, Yangtze finless porpoise, and many, so many more…
Although many endangered animals are rescued from extreme danger and housed in wildlife sanctuaries, that's not the solution to the slaughter of all those animals in their wild homelands.
Josh Duhamel is starring in a new WildAid awareness campaign released today on World Sea Turtle Day.
In a series of print, radio and television public service announcements, Duhamel alerts travelers to the impacts of buying souvenirs made from imperiled wildlife species.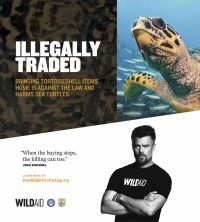 "Many of the world's most magnificent animals are being pushed to extinction by the illegal trade in products made from their body parts," Duhamel says in a TV spot while holding an illegally traded tortoiseshell bracelet made from a sea turtle shell. "If you travel abroad, you may be offered one of these products. They may look nothing like the animal itself, but don't be fooled."
Trade in illicit products made from wildlife threatens many species worldwide. Whether ivory carvings and trinkets, coral jewelry or tortoiseshell accessories, travelers buying these products often unknowingly contribute to the illegal killing of animals.
Although the U.S. is a chief consumer market for illicit wildlife products, a WildAid survey found that four out of five Americans know little or nothing about the illegal trade in this country.
"We are excited to launch our campaign with Josh Duhamel on World Sea Turtle Day to raise awareness for these and other threatened animals that are loved by so many Americans," said WildAid CEO Peter Knights. "Despite protections for sea turtles, products made from their shells are prevalent on the black market. Greater awareness can help protect them and many more endangered species from wildlife trafficking."
The campaign, a joint effort of WildAid, the U.S. Fish and Wildlife Service, and the U.S. Wildlife Trafficking Alliance, will appear on broadcast television stations nationwide, as well as in major international transit hubs like airports and cruise ship terminals in collaboration with the travel and tourism industries.
"Our message is that the consumer choices we make, both at home and during travels abroad, have impacts on the survival of endangered and threatened wildlife," said U.S. Fish and Wildlife Chief of Law Enforcement William C. Woody. "We are urging Americans to be good stewards of our planet in order to protect imperiled species both great and small."
"95% OF THE WORLD'S RHINOS HAVE BEEN LOST IN THE PAST 40 YEARS!"
"When the Buying Stops, the Killing Can Too!" WildAid.org @WildAid
Don't miss Josh's video: WildAid awareness campaign
– Brian Alan Burhoe
Did you like this Wildlife Post?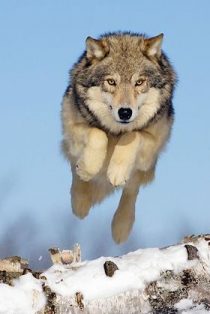 IF SO, YOU'LL LOVE WOLFBLOOD — MY MOST POPULAR ANIMAL STORY:
"I JUST READ WOLFBLOOD AGAIN FOR GOOD MEASURE.  ONE FOR ANY WOLF LOVER.  ENJOYED IT BUT WISH IT WAS A FULL LENGTH NOVEL." – Gina Chronowicz @ginachron
"GREAT SHORT STORY!  DOES REMIND ME OF CALL OF THE WILD, WHITE FANG…" – Evelyn @evelyn_m_k
The touching, thrilling tale in the Jack London Tradition of a Timber Wolf and it's search for its place in the Great Northwoods.  FREE TO READ ==>  WOLFBLOOD: A Wild Wolf, A Half-Wild Husky & A Wily Old Trapper
Josh Duhamel New Video Campaign to Battle Illegal Wildlife Products Trade
Source: Civilized Bears, WildAid http://www.wildaid.org & PRNewswire
DID YOU ENJOY THIS POSTING?  IF SO, PLEASE TELL YOUR FRIENDS.
ARE YOU ON TWITTER?  SURE WOULD APPRECIATE A RE-TWEET!