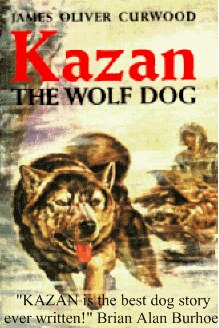 Maheeshtan – What does Maheeshtan Mean?
Since putting my popular Northwestern short story WOLFBLOOD on this site, I've had a number of questions about the natural lives of wolves and the folkways and language of Johnny Akumi, including "What's the meaning of Maheeshtan?"
In the language of Johnny's Tikah People,  Maheeshtan (Mah-HEESH-tuhn) means "wolf."  Specifically a northern Gray Wolf.
Shossa: She is faithful
Wicewin: Come with me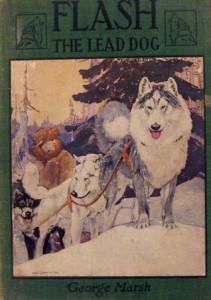 Ungava Huskies: "Watch out for the dogs!"  This was once a common warning to visitors up North.  When European explorers and traders first came into the Canadian Northlands, the huskies belonging to the First Nations people were large and fierce and part wolf.
The Ungava District of Canada's Northwest Territories is the last area where the wild wolf dogs (written about by such popular authors as James Oliver Curwood, George Marsh and Walt Morey) were still raised as working sled dogs.
In the 1950's and 60's, with the arrival of mechanized snow transport, the Canadian federal and Quebec provincial governments ordered the mass killings of thousands of northern First Nations and Inuit "unnecessary sled dogs" by police.  Inuit elder Harry Okpic has described how he had dreamed as a boy of owning his father's dogs when he grew older, "but because of the Dog Slaughter, I didn't get to do that.  I saw the sky turn red."  Harry described the sound of police gunshots echoing in the hills and of the lone wounded husky that escaped and hid under their house, seeking refuge with him and a friend. [1]
Except for the descendents of those suviving Arctic Inuit dogs, our modern huskies are the result of decades of interbreeding with smaller racing breeds, resulting in a much smaller animal.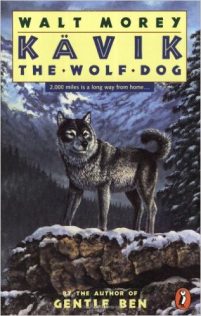 HBC musket: Known also as North West Guns, these trade guns were provided by the Hudson's Bay Company to Northern trappers and hunters from the 17th Century into the late 19th Century, and still used in the early 20th.
The HBC trade muskets were made in England by a number of gunmakers including J E Barnett & Sons of London and Isaac Hollis & Sons of Birmingham.   At .58 or .62 calibre, the smoothbore muskets fired both shot (for small game) and roundball (for large animals), making it a reliable, all-purpose long gun.  They had extra-large trigger guards and easy trigger pull so they could be fired with mittened fingers.
These popular guns were distinctive for their stamped brass sideplates in the form of an uncoiling serpent.  The serpent, based on the Algonquin mythic horned serpent Nambiza, was believed to bring good luck to the hunter.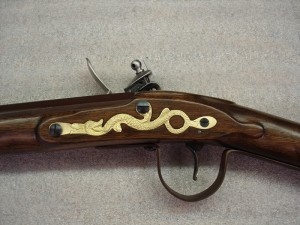 NE-KAH-NE-TAH: "We Lead – They Follow"  A native Algonquin phrase, the motto of the Canadian Algonquin Regiment used on their regimental badge beneath the image of the head of a bull moose.  The regiment included many native trappers from the North Country, expert riflemen.
The Algonquin Regiment proudly served in both World Wars, Korea, and with the Canadian Task Force in Afghanistan from 2002 to 2014.  They lived up to their motto by often being sent into battle ahead of other Allied forces.  
My father served with the Algonquins during WWII and was a part of the Liberation of Holland.
To Read WOLFBLOOD, a Complete Story of a Timber Wolf and a Wolf Dog in the Jack London Tradition  CLICK HERE!
==>> To see links to all of my published Fiction, go to THE LIFE AND WORKS OF BRIAN ALAN BURHOE  Right Here, Mon Ami!
A Fave Quote: "A dog is a vehicle, you know.   A dog is a window to Mother Nature, and that's the closest species we have." Cesar Millan
Looking for the best doghouse plans?  Especially for Northern breeds?  Here's Bill Keene:
"Fortunately for you, with the help of a professional architect, I've created some easy to follow plans to building your own dog house. It doesn't matter if you're a master carpenter or a total beginner.  If you require a big or small dog house, or if you have a small or big budget…"

To See Our Pick Of The Best Dog House Plans Available, Go To BILL KEENE'S EASY BUILD DOG HOUSE PLANS!
[1]  Harry's quote is from OKPIC'S DREAM, a stirring film documentary from Catbird Productions of Montreal, Quebec.  "Harry Okpik dreamed of becoming a dog musher. But when government agents shot his and thousands of other Inuit huskies across the Canadian Arctic, 11-year-old Harry 'saw the sky turn red' and thought his dream forever destroyed…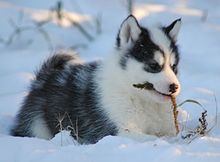 "Now, fifty years later, Harry Okpik reflects on the tragedy of the Dog Slaughter and the incident that led to the loss of his leg. Follow Harry through the Arctic seasons as he cares for his huskies and prepares for Ivakkak — a 600 km dog sled race across the Canadian Arctic. A race with the greater purpose: to bring back the nearly eradicated Inuit husky and a lost way of life."
Update: OKPIC'S DREAM won the Grand Prix Rigoberta Menchu Award at the 25th First People's Festival.  An essential look at one man's love of his dogs and the fierce, steadfast love these big northern animals give back to him that you've got to see.  OKPIC'S DREAM – Okpiksdream.com
Keywords: Maheeshtan, Eskimo huskies, Ungava huskies, HBC musket, HBC trade musket, Flash Lead Dog, George Marsh, Innuit husky, James Oliver Curwood, Northwest trade gun