Celebrate Children's Book Week!  Get Your Free Comic Book & Sesame Street Picture Book with Grover…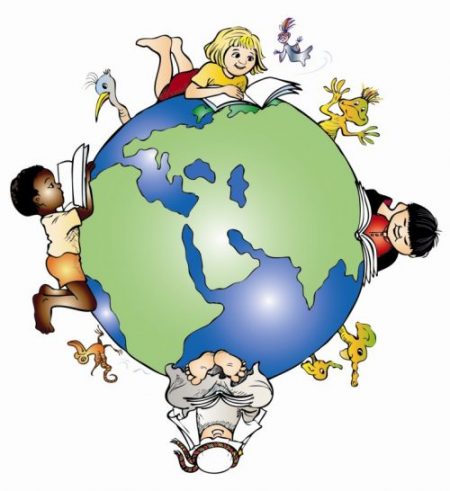 "One World, Many Stories"
Launched almost a hundred years ago, in celebration of books for young people and the joy of reading, Children's Book Week is the longest-running national literacy initiative in the U.S.
In 1919, at the urging of Franklin K. Mathiews, Librarian of the Boy Scouts of America, Children's Book Week (CBW) was founded to focus attention on the need for quality children's books and the importance of childhood literacy.
Excitement for the 98th annual Children's Book Week of 2017 (May 1 to 7) has grown to include over 700 participating libraries, schools, and bookstores in all fifty states, with many locations holding two to five events throughout the week, including story times, author readings, activity hours, and book award voting.
Locations and details for events being held during Children's Book Week, sponsored by the Children's Book Council and Every Child a Reader, are listed on an online map found at EveryChildaReader.net/map.
At the same time, voting for the 10th annual Children's and Teen Choice Book Awards, the only national book awards chosen solely by young readers, will end on May 7, the final day of Children's Book Week.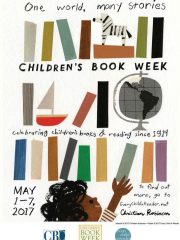 Kids and teens across the nation have been voting online at EveryChildaReader.net/vote, and the winners will be announced live on May 31 in New York City at BookExpo, the national book trade show. Teachers can also submit group ballots for an entire class online.
This year's slogan, "One World, Many Stories," is highlighted by a poster designed by the acclaimed artist Christian Robinson, who has illustrated such picture books as the Newbery Award-winning LAST STOP ON MARKET STREET, written by Matt de la Peña.
The "One World, Many Stories" theme has been picked up by other nations.  The popular TD Canadian Children's Book Week will run from May 6 to 13 this year.  Thirty Canadian children's authors, illustrators and storytellers will be visiting schools, libraries, community centres and bookstores across Canada throughout the week.  See http://bookweek.ca/about-book-week.
Every Child a Reader is a 501(c)(3) literacy organization dedicated to inspiring a lifelong love of reading in children and teens. Every Child a Reader's national programs include Children's Book Week, the Children's & Teen Choice Book Awards, and the National Ambassador for Young People's Literature program.
Elmo, the beloved Sesame Street character, has recorded a video for kids this year about the joy of reading and voting.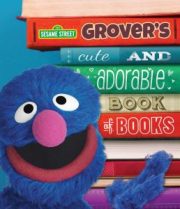 You can download resources from Every Child A Reader, including original bookmarks, event kits, activity sheets, "I Voted" stickers, and much more.
Also new this year: a free Sesame Workshop picture book entitled GROVER'S CUTE AND ADORABLE BOOK OF BOOKS and a Children's Book Week Comic.
To get these books and more, go to Every Child A Reader at EveryChildaReader.net.
The Children's Book Council (http://www.cbcbooks.org) is the nonprofit trade association for children's book publishers in North America, partnering with national organizations on reading lists, educational programming, and diversity initiatives.
THANKS! – Brian Alan Burhoe
Did you like this Children's Books Post?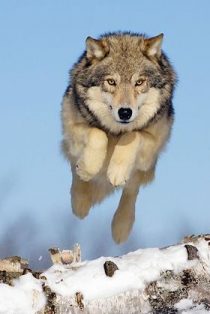 IF SO, YOU'LL LOVE WOLFBLOOD — MY MOST POPULAR ANIMAL STORY:
"I JUST READ WOLFBLOOD AGAIN FOR GOOD MEASURE.  ONE FOR ANY WOLF LOVER.  ENJOYED IT BUT WISH IT WAS A FULL LENGTH NOVEL." – Gina Chronowicz @ginachron
"GREAT SHORT STORY!  DOES REMIND ME OF CALL OF THE WILD, WHITE FANG…" – Evelyn @evelyn_m_k
The heartfelt, family-friendly story in the Jack London Tradition of a Lone Wolf and it's search for its place in the evergreen wildlands.  FREE TO READ ==>  WOLFBLOOD: A Wild Wolf, A Half-Wild Husky & A Wily Old Trapper
Source: Children's Book Council & PRNewswire
Title: Free Children's Book Week Comic Book & Sesame Street Picture Book
Keywords: book review, Book Week Comic Book, Children's Book Council, Children's Book Week, comic book, Every Child a Reader, free book, One World Many Stories, Sesame Street Picture Book
DID YOU ENJOY THIS POSTING?  IF SO, PLEASE TELL YOUR FRIENDS.
ARE YOU ON TWITTER?  SURE WOULD APPRECIATE A RE-TWEET!