James Franco Narrates Stephen King's THE DEAD ZONE — Available For The First Time As An Audiobook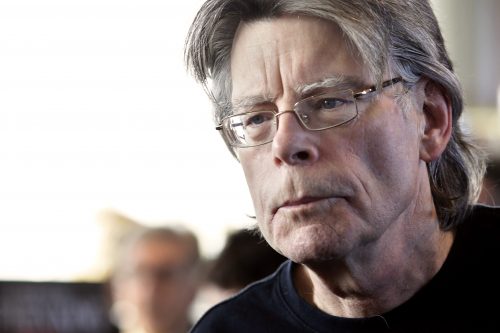 Books.  Audiobooks.  Ebooks.
Still love real books made of real paper.
Over the years I've tried the new alternatives.  At first, I mixed audiobooks in with my rock n roll cassettes to play in the car.  And when our daughter gave me my Kindle, I went crazy downloading the classics and indie fiction.
I still carry my Kindle around with me — its cloth case is wearing out.  But now I mostly load those Free Samples of the latest releases or books I've missed.  Dozens of 'em at a time.  And if I want to read a complete one, I download the Indie ebook — or search Amazon and Abebooks to track down the best deal on a real live paperback or hardcover.
Audiobooks, however, have fallen by the wayside.  But I'm a Stephen King fan from the beginning and like the idea of listening to the THE DEAD ZONE some free afternoon instead of my usual Classic Rock fix.  Although I have one of those multi-media music centres (another gift from our daughter), I've got a feeling this audiobook won't be available on a cassette.  Gotta figure this one out, eh?
But, yes, this is good news…
NEW YORK, March 18, 2017 — Academy Award nominee James Franco will narrate the audio edition of THE DEAD ZONE by bestselling author Stephen King. Simon & Schuster Audio will publish the King classic, which has never been available as an audiobook, on April 25th, 2017.
This isn't the first time the author and actor have collaborated.  Franco recently starred as Jake Epping in Hulu's 2016 miniseries 11.22.63, based on King's novel of the same name.
"James is a terrific actor," said King. "I knew that he would perfectly capture the vibe and voice of THE DEAD ZONE."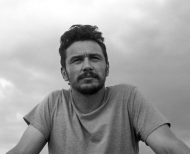 Franco added, "I've been a fan of Stephen King's work for a while now. He's one of the most pleasurable authors to read or listen to. He just guides you along so well. Even though we're from different generations all his influences and things he references and subjects he's interested in seem to be all the things I'm interested in."
Set in the fictional Maine town of Castle Rock, THE DEAD ZONE was made into a 1983 film starring Christopher Walken and Martin Sheen. The story follows Johnny Smith who awakens from a five-year coma to discover that he can see people's futures and pasts when he touches them.
While many consider his talent a gift, Johnny feels cursed. When he encounters a ruthlessly ambitious and amoral man who promises a terrifying fate for all humanity, Johnny must find a way to prevent a harrowing predestination from becoming reality.
"We're thrilled to fill this black hole in Stephen King's audiobook universe," said Chris Lynch, President & Publisher of Simon & Schuster Audio. "James Franco's narration is simply superb."
ABOUT SIMON & SCHUSTER AUDIO: Simon & Schuster Audio is a leading publisher of general interest audiobooks including bestselling fiction, nonfiction, business/finance, self-improvement, inspiration, language learning programs, original audiobook productions, and children's titles. In addition to a list that includes such unparalleled authors as Mary Higgins Clark, Vince Flynn, Ernest Hemingway, Stephen King, Michael Lewis, and David McCullough. Simon & Schuster Audio has produced audiobooks that have won eight Grammy Awards and earned forty-one Grammy nominations since 1989. For more information about Simon & Schuster Audio, visit our website at www.audio.simonandschuster.com.
Simon & Schuster, a part of CBS Corporation, is a global leader in the field of general interest publishing, dedicated to providing the best in fiction and nonfiction for consumers of all ages, across all printed, electronic, and audio formats. Its divisions include Simon & Schuster Adult Publishing, Simon & Schuster Children's Publishing, Simon & Schuster Audio, Simon & Schuster Digital, and international companies in Australia, Canada, India, and the United Kingdom. For more information, visit our website at www.simonandschuster.com
Conclusion: As I've written elsewhere, "There are exceptions, of course — Stephen King and Terry Pratchett, just two — but I believe that the great writers of our Boomer Generation have been our singer-songwriters."  SEE Life & Works of Brian Alan Burhoe – All About Us & More
To me, Stephen King is that important in our Boomer generation's culture, life and times.
– Brian Alan Burhoe
Did you like this audio book review?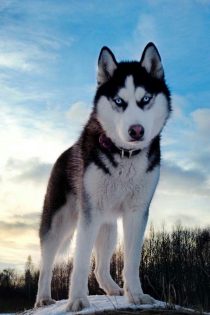 IF SO, YOU'LL LOVE "WOLFBLOOD" — MY MOST POPULAR ANIMAL STORY:
"I JUST READ WOLFBLOOD AGAIN FOR GOOD MEASURE.  ONE FOR ANY WOLF LOVER.  ENJOYED IT BUT WISH IT WAS A FULL LENGTH NOVEL." – Gina Chronowicz @ginachron
"GREAT SHORT STORY!  DOES REMIND ME OF CALL OF THE WILD, WHITE FANG…" – Evelyn @evelyn_m_k
WOLFBLOOD, an exciting Northcountry drama in the Jack London Tradition, FREE TO READ ==>  WOLFBLOOD: A Wild Wolf, A Half-Wild Husky & A Wily Old Trapper
SOURCE:  Simon & Schuster Audio & PR Newswire
Title: Stephen King's THE DEAD ZONE Audiobook Narrated by James Franco
Keywords: 2017, audio, audiobook review, book review, Dead Zone, Dead Zone audiobook, It Stephen King, James Franco, joyland, revival, Stephen King, Stephen King author, Stephen King books, Stephen King movie
DID YOU LIKE THIS POSTING?  IF SO, PLEASE TELL YOUR FRIENDS.
ARE YOU ON TWITTER?  A RETWEET WOULD BE GREATLY APPRECIATED!
THANKS!