As A Capstone To His Heralded Career, Renowned American Photographer Thomas D. Mangelsen Unveils His "Legacy Reserve Collection"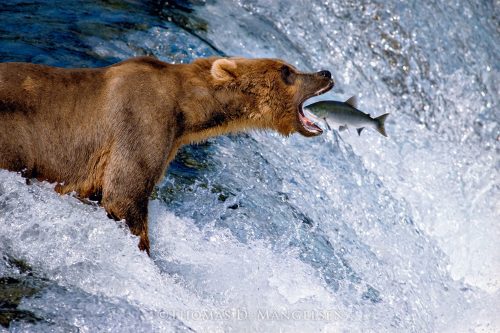 "By purchasing one of these special fine art photographs, collectors get a rare invitation to go wildlife watching with Mangelsen in Jackson Hole and join him for dinner with the legendary Dr. Jane Goodall."
A hundred years ago, one of the most beloved artists portraying our American and Canadian wilderness, and all the wild creatures that lived there, was Charles Livingston Bull.
Charles Livingston Bull (1874- 1932) has been remembered as "the premier wildlife artist of his time in America, perhaps the best of his kind in the world. He drew and painted realistic animals, a subject he explored through literature." [1]
I'm an aging Boomer, but not that old.  Not old enough to have seen those glorious paintings and pen and ink drawings of Charles Bull when they were first published in magazines and books.  Artwork that illustrated some of the top nature writers of his day: Jack London, Charles G D Roberts, Edgar Rice Burroughs, George Marsh…
I discovered his magnificent images in classic books given me by older folks, as well as in nearby libraries.  And loved 'em.
And collected them.
And still treasure them.
Today, those great wildlife artists seem almost forgotten.  Or maybe replaced by a whole new generation of artists — the wildlife photographers.
Like Thomas D. Mangelsen.
Tom Mangelsen's popular Catch of the Day (see top of this page) has become almost iconic, an image we wild bear aficionados dote on.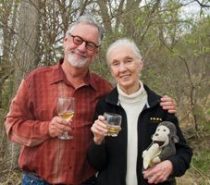 Thomas D. Mangelsen is now hailed as one of the foremost American nature photographers of the last 50 years, often earning comparisons to the great Ansel Adams.
Mangelsen's dramatic portrayals of wildlife and breathtaking landscapes are collected by connoisseurs around the world, all seeking scenes that bring big visual impact into their homes and offices.
One of the most recognizable wildlife photographs of all time, Thomas D. Mangelsen's Catch of the Day (1988), sold out since the early nineties, is the flagship image of the Legacy Reserve Collection.
Imagine if by owning one of Mangelsen's best known and coveted images — photographs soon to be showcased in a nationally-touring museum exhibition — you could also spend personal time with the legendary photographer at his home in Jackson Hole watching iconic wildlife?
And what if, in addition, you could accompany Mangelsen on a search for grizzly bears then have dinner with his good friend, Dr. Jane Goodall, one of the most famous conservationists who has ever lived?
The Mangelsen Legacy Reserve Collection takes the thrill of owning fine visual art to a whole new level, giving collectors the opportunity to have a rarefied experience they'll cherish for the rest of their lives.
The premium photographs being featured in Mangelsen's new Legacy Reserve, made available for the first time in August 2017, are in an edition size of only 20 and represent "the best of Mangelsen's best" and the last chance to collect these special images.
When an individual purchases a Legacy Reserve, the collector and a guest are then invited to have a day of wildlife watching followed by dinner with Mangelsen and Goodall at his rustic home, located near the foot of the majestic Teton Mountain Range. So often with fine art, collectors are seldom able to have personal, meaningful contact with the artists whose work they savor.
A limited number of spaces are available for Legacy Reserve members to join Mangelsen and Goodall in autumn 2018, the most spectacular time to be in Wyoming.
Among the photographs included in the Legacy Reserve Collection is Mangelsen's heralded Catch of the Day, praised as being one of the most famous wildlife images ever taken. All of the Legacy Reserve images are photographs that have either earned Mangelsen critical international praise or been singled out as some of the most important of all time in advancing the cause of wildlife conservation.
A portion of the proceeds will be donated to important conservation organizations including the Jane Goodall Institute. These images are also a part of the major Mangelsen museum retrospective, "A Life in The Wild" soon to appear nationwide. For more information, collectors can go to mangelsen.com/legacy or visit a Mangelsen Images of Nature Gallery.
– Brian Alan Burhoe
Did you like this Wildlife Art Post?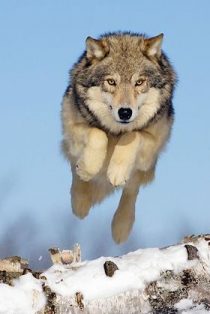 IF SO, YOU MIGHT WANT TO READ WOLFBLOOD — MY MOST POPULAR ANIMAL STORY:
"I JUST READ WOLFBLOOD AGAIN FOR GOOD MEASURE.  ONE FOR ANY WOLF LOVER.  ENJOYED IT BUT WISH IT WAS A FULL LENGTH NOVEL." – Gina Chronowicz @ginachron
"GREAT SHORT STORY!  DOES REMIND ME OF CALL OF THE WILD, WHITE FANG…" – Evelyn @evelyn_m_k
A heartfelt and thrilling tale in the Jack London Tradition of a lone Gray Wolf and it's search for its place in the Great Northwoods.  FREE TO READ ==>  WOLFBLOOD: A Wild Wolf, A Half-Wild Husky & A Wily Old Trapper
[1] To see a thrilling sample of Bull's illustrations, go to A TRIBUTE TO CHARLES LIVINGSTON BULL, "AMERICA'S PREMIERE WILDLIFE ARTIST!"
[2] For more information about Mangelsen's Legacy Reserve Collection, you can go to mangelsen.com/legacy or visit a Mangelsen Images of Nature Gallery. Contact Information: Sue Cedarholm, Mangelsen Stock Agency, Jackson, WY 83001, Tel 307-733-6179. Or send requests to marketing@mangelsen.com
Wildlife Photographer Thomas D Mangelsen Unveils His Legacy Reserve Collection
Source: Civilized Bears, Mangelsen Images of Nature Galleries and PRNewswire
DID YOU ENJOY THIS POSTING?  IF SO, PLEASE TELL YOUR FRIENDS.
ARE YOU ON TWITTER?  SURE WOULD APPRECIATE A TWEET!