World Wildlife Conservation Day — It Began With Teddy Roosevelt!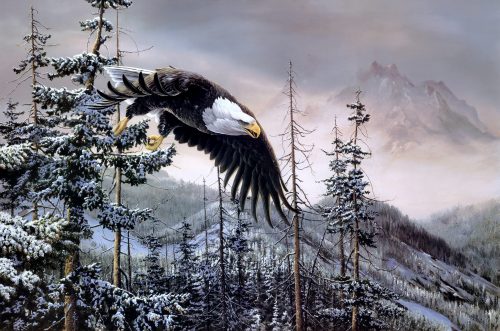 "Here is your country! Cherish these natural wonders, cherish the natural resources, cherish the history and romance as a sacred heritage, for your children and your children's children. Do not let selfish men or greedy interests skin your country of its beauty, its riches or its romance." Teddy Roosevelt
President Theodore Roosevelt was the first world leader to not only talk passionately about Conservation, but to act on it.  Teddy began the movement to proactively protect our wilderness areas and the wildlife that inhabited it.
"It is also vandalism to wantonly destroy or to permit the destruction of what is beautiful in nature, whether it be a cliff, a forest, or a species of mammal or bird." Teddy continued.  "Here in the United States we turn our rivers and streams into sewers and dumping-grounds, we pollute the air, we destroy forests, and exterminate fishes, birds and mammals — not to speak of vulgarizing charming landscapes with hideous advertisements. But at last it looks as if our people were awakening."
While many countries faltered through the 20th Century, a handful of world leaders were able to pick up the torch and carry on Teddy's essential fight.
Canada's Greenest Prime Minister Brian Mulroney, for instance…
In 1987, Conservative Prime Minister Mulroney spearheaded the The Montreal Protocol on Substances That Deplete the Ozone Layer  — signing nations that committed to reducing, and eventually completely stopping, production of chemicals such as CFCs that contribute to breaking down the ozone layer.  Remember CFCs — Chlorofluorocarbons?  Our refrigerators, air conditioners and spray cans used to be full of them.
And Remember Acid Rain?  Brian Mulroney began negotiations with President Ronald Reagan in 1986 on the deadly phenomenon.  The Canada-US Acid Rain Treaty was signed by Prime Minister Mulroney and President George H W Bush in 1991.  Our Great Lakes are showing sure signs of recovery.
The legacy of Brian Mulroney, Ronald Reagan and George H W Bush to the environment is a proud one.  And a surprise to many.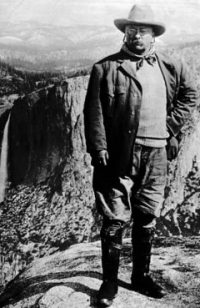 Historically, the whole concept of Conservation came from the Right, not the Left.  The very word "Ecology" was coined by German traditional conservative landowners who were fighting the massive destruction of their beloved woodlands and their rich ancestral soil by the new international liberal forces of Progress and coal-fed industrialism.  Valiantly protecting what Wilhelms Riehl called the "mythic darkness of the primordial forest."
And President Teddy Roosevelt was warning Americans about "Climate Change" and "Deforestation" way back in 1908, in his prophetic  "Eighth Annual Message to the Senate and House of Representatives" —   See Teddy Roosevelt Called it Climate Change in 1908!
"Live Free, Mon Ami!" – Brian Alan Burhoe
Title: World Wildlife Conservation Day — It Began With Teddy Roosevelt
Keywords: Teddy Roosevelt, President Theodore Roosevelt, Climate Change, Deforestation, Conservation, conservative, greenest prime minister, Brian Mulroney, World Wildlife Conservation Day, Quotes
DID YOU LIKE THIS POST?  IF SO, PLEASE TELL YOUR FRIENDS!
ARE YOU ON TWITTER?  A RETWEET WOULD BE APPRECIATED.
THANKS!