Peaceful Valley Donkey Rescue to Lead "Save Death Valley's Wild Burros" Project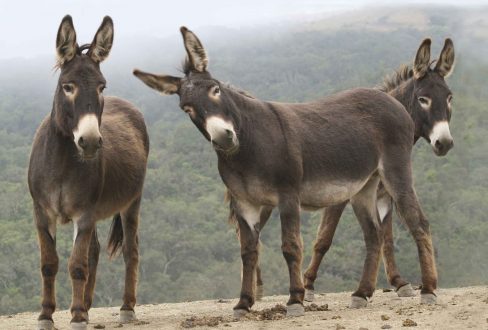 Wild burros.
Living icons of the Old Southwest.
Those wild descendants of the tough little pack animals of Spanish explorers of the 1500's, old time gold prospectors and early national park builders still roam those bleak wildlands.  They're found now in parts of Mexico, Texas, Arizona, California, Nevada, Utah and north into Oregon.
There's even a statue of Brighty the Burro in the Grand Canyon Lodge, the little donkey who carried Teddy Roosevelt's packs on his historic Colorado River trip. [1]
For years those little animals (the word is from burrīcus, "small horse") freely roamed the wilder areas of the American Southwest, even in Death Valley.
But the passage of the US "Wild Free-Roaming Horses and Burros Act" in 1971 changed things. Since then, the official NPS policy has been one of "direct reduction," and, as one writer has revealed, "thousands of burros have either been shot by contract hunters or harried to their doom." [2]
In 2002, the feds updated the "Wild and free-roaming horses and burros" plan, becoming the "General Management Plan of Death Valley National Park and Mojave National Preserve." It directed the NPS to adopt a "no burro or wild horse" strategy — the "destruction of any remaining burros…"
But there is a group of dedicated animal rescuers doing something about it: the amazing Peaceful Valley Donkey Rescue. [3]
Beginning its drive in late 2017, the Peaceful Valley Donkey Rescue (PVDR) is "working in conjunction with the NPS to safely relocate the estimated 2,500 wild burros from the Death Valley National Park and the Mojave National Preserve over the next five years."
PVDR will be using "only humane methods for capturing the wild burros before transporting them to training facilities where they will be made ready for adoption throughout the US. In order to accommodate the influx of wild burros into the PVDR system, a new training facility is currently being built in northwest Arizona."
Like its previous rescues, where wild burros were given a new home in Texas, "this new project will be funded entirely by private donations, foundation grants and corporate sponsorships. No tax payer money will be used by Peaceful Valley."
PVDR has two great Donkey Adoption Programs:
The Pet or Companion Animal Adoption Program — In order for a donkey to be considered "adoptable" it must meet certain criteria: it must be trainable and people-friendly, easily accept a halter and calmly stand for trimming. Only geldings and jennets (females) are available for adoption. Adopted donkeys cannot be bred. Adequate shelter and fencing must be provided. Donkeys must be kept on adopter's property (no boarding facilities).
The Guardian Donkey Adoption Program — "Designed to place untamed jennets with farmers and ranchers. Upon adoption, these jennets will be trained to act as guardians for sheep, goats, or cattle. Guardian donkey should be placed with the flock or herd and treated as a member of the flock or herd. Guardian donkeys are trained to work alone, adding other equine or guardian animals will disrupt the desired behavior. Guardian donkeys cannot be used for pet donkeys."
Great programs, great group!
– Brian Alan Burhoe
Do You Agree with this Animal Rescue Post?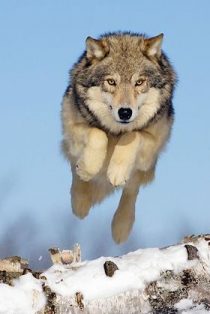 IF SO, YOU MIGHT WANT TO READ WOLFBLOOD — MY MOST POPULAR ANIMAL STORY:
"I JUST READ WOLFBLOOD AGAIN FOR GOOD MEASURE.  ONE FOR ANY WOLF LOVER.  ENJOYED IT BUT WISH IT WAS A FULL LENGTH NOVEL." – Gina Chronowicz @ginachron
"GREAT SHORT STORY!  DOES REMIND ME OF CALL OF THE WILD, WHITE FANG…" – Evelyn @evelyn_m_k
A "delightful, inspiring drama" in the Jack London Tradition of a lone Northern Wolf and it's search for its place in the vast Canadian wildlands.  FREE TO READ ==>  WOLFBLOOD: A Wild Wolf, A Half-Wild Husky & A Wily Old Trapper
[1] SEE "Teddy Bears, Grizzly Bears & Teddy Roosevelt's National Wildlife Refuge System" at www.civilizedbears.com/teddy-bears-grizzly-bears-national-wildlife-refuge-system/.
[2] For an essential, though chilling, look at the history of the federal Free-Roaming Wild Horse and Burro Act, see Deanne Stillman's Huffington Post article The Last Burros of the Mojave Desert: A Christmas Story that Needs A Happy Ending.
[3] About PVDR: Peaceful Valley has rescued over 9,000 donkeys in its 17-year career. They currently have over 3,200 donkeys under their direct care in over 30 locations. Peaceful Valley, with its nationwide network of Ranch Facilities, Sanctuaries and Satellite Adoption Centers, is the country's leader in rescue, sanctuary, adoption and education. Founded by Mark and Amy Meyers in 2000, PVDR has become the largest rescue of its kind, operating all across the United States and Caribbean.
To Learn More About Donkey Rescue and Adoption, Or To Donate Now, Go To the Peaceful Valley Donkey Rescue site.
Or Contact
Mark Meyers
Executive Director
Email 185893@email4pr.com
www.pvdr.org
Wild Burros of Death Valley Rescued from Contract Hunters
Source: Civilized Bears, Peaceful Valley Donkey Rescue & PRNewswire
Keywords: animal rescuers, burros, contract hunters, death valleys wild burros, donkeys, donkey adoption, donkeys for sale, free roaming horses, guardian animals, guardian donkeys, Peaceful Valley Donkey Rescue, PVDR, Teddy Roosevelt, wild burros, wild donkeys, wild horses, wilderness
DID YOU ENJOY THIS POSTING?  IF SO, PLEASE TELL YOUR FRIENDS.
ARE YOU ON TWITTER?  SURE WOULD WELCOME A TWEET!